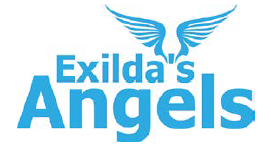 Exilda's Angels is a charitable company limited by guarantee, registered in England and Wales, with charity number 1141241 and company number 07327468.
The registered office is 4 Heasman Close, Newmarket, England, CB8 0GR
Contact us via info@exildasangels.org
The contents of the website including text and pictures are ©Exilda's Angels unless indicated otherwise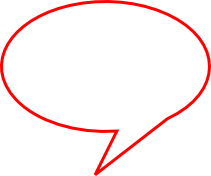 Please note this site is undergoing a major update and there may be inconsistencies in the menus and content
WATER & SANITATION
Over the last decade our Project Manager, Exilda has provided several bore holes and water pumps in the surrounding villagers of Mpika.
A typical Bore hole with suction pump costs around 3500 pounds and is the only source of fresh water for many villagers around Mpika.
We are currently raising funds for an additional bore hole and pump to be installed in Chita village to cope with the increased demand of the school. We are currently researching options for upgrading the current latrines used within the area, to improve the health and environment of the village.
In Africa many children drop out of school because they need to collect water or the school has no basic toilet facilities. The time and energy required fetching water, together with the negative health impacts of using dirty water, has a huge impact on people's ability to get an education.
Off course the provision of bore holes and toilets is only half our battle. Education is the key to influencing a community to develop a sustainable and healthy environment
(2 Highlighted points)
LACK OF ACCESS TO CLEAN WATER AND SANITATION IMPACTS THE HEALTH OF A COMMUNITY AS WELL AS THERE ABILITY TO DEVELOP.
(WaterAid)
Poorly designed and built latrines are often a breeding ground for vertebrates and faecal pathogens influencing the spread of hepatitis A, Malaria and Ecoli.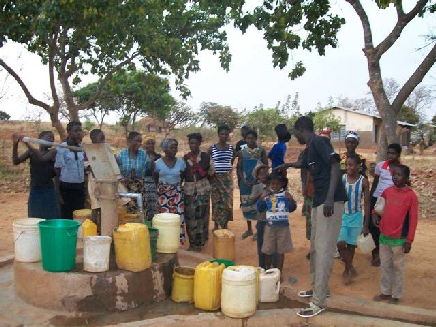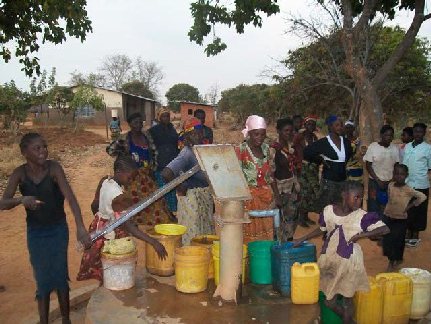 Chita Village well and hand pump installed 2009
Toilet facilities have been provided at the Primary School with 4 latrines for use by Female Staff, Male Staff, Female Children, and Male Children. A dedicated bore hole for supply of water for the Primary School was installed and made operational in 2017. This provides water at the pump…..but still has to be hand carried to the school building and latrines by the children.